Click here to read the original article posted by Glitz
The Rise To Be Healthy
On the physical front, the pandemic has increased people's desire to be healthy, with 65% of Malaysians exercising frequently since the start of the Movement Control Order (MCO), while the ongoing pandemic fears make it more important than ever to preserve overall wellbeing. Mental health has also become a source of concern, with a growing number of Malaysians experiencing anxiety and sadness in recent years, with 44% of Malaysians claiming that the pandemic has harmed their mental health.
"On a physical front, we believe that what we put in our bodies plays a great part in our overall health. Kombucha is a great companion in someone's life, it is both delicious and nutritious. So at UNIIQ what we do is infuse the great nutritional value of kombucha with interesting flavours to excite consumers whilst simultaneously creating a product that is convenient and accessible to consume. This makes UNIIQ more than just a regular beverage as there is positivity behind every sip, delivering a daily dose of goodness to your gut," says Soon Teoh, founder of UNIIQ.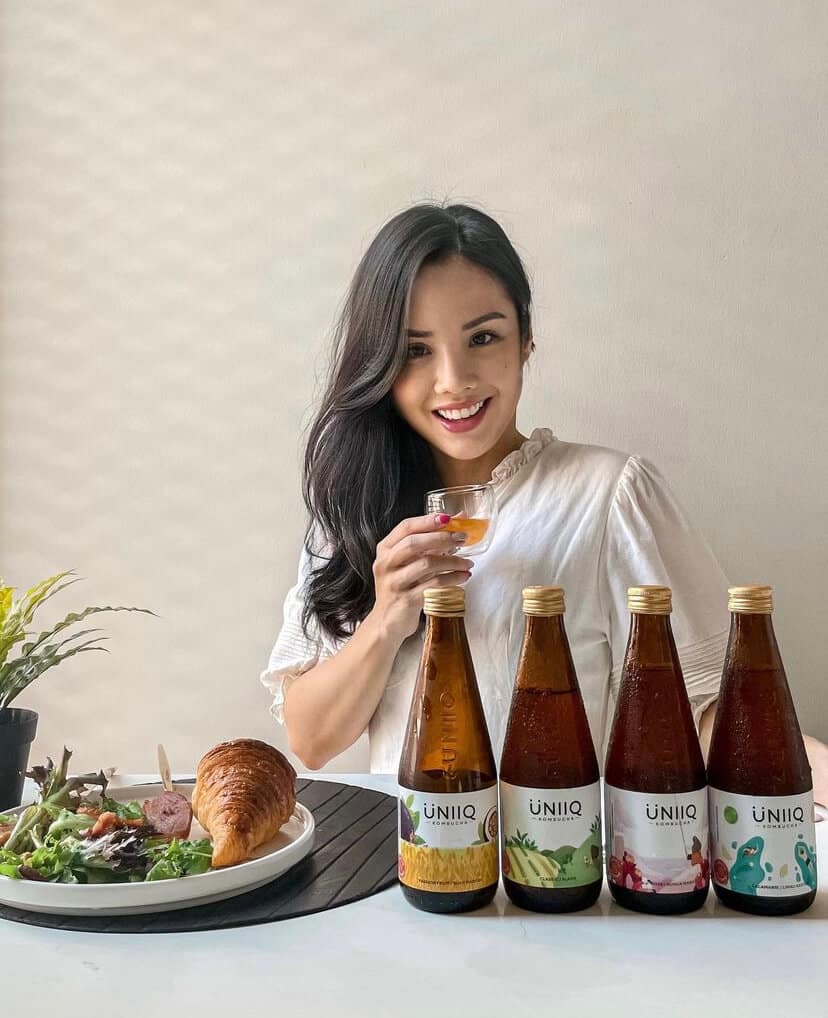 Kombucha By UNIIQ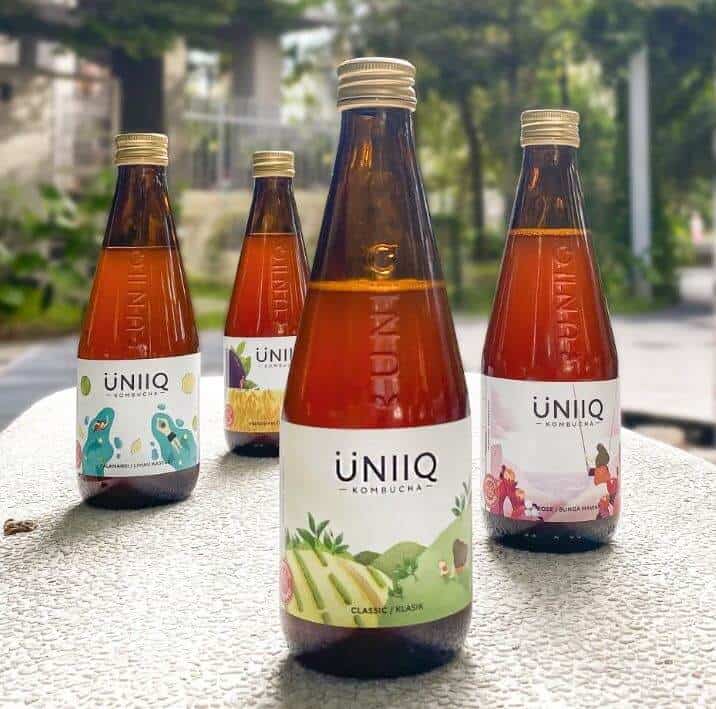 Soon Teoh said: "We believe everyone is unique in their special way, with different personalities, stories and beliefs. The spirit of embracing yourself matters to us, which inspired us to create our brand, UNIIQ, as a comforting companion in your daily life to enjoy the good times and brave through the bad. It is this principle that is at the core of our commitment to encouraging healthy physical and mental lifestyle."

UNIIQ, which was founded in 2021, produces refreshing, healthy, and sparkling kombucha beverages. Furthermore, there is more than 4,500mg of prebiotics in each bottle for great satisfaction and benefits in every sip.
The prebiotic-rich fermented tea is available in four flavours: traditional, calamansi, rose, and passion fruit. The crowd-favourite sour vinegar flavour offers a refreshing punch in the traditional flavour. Calamansi, on the other hand, is a zesty delight with notes of sweet lemon, lime, and orange. A hint of exquisite and romantic scents can be expected from individuals who drink rose-flavoured kombucha. Last but not least, passion fruit kombucha brings out the exotic fruit's pleasantly tangy and distinct flavour, which is sure to stimulate your taste buds.
Our Say
We are generally huge fans of kombucha but have never tasted rose kombucha before. So when we saw the rose-flavoured drink, we had to try it first! To our surprise, it was fragrant, sweet and sparkly, and honestly goes so perfect with dark chocolate. Without a doubt, we would definitely use this as an alternative to rose champagne on days you don't want that boozy kick.

The next on our favourites list is the calamansi kombucha. We really love how the calamansi shines in the concoction, refreshing us throughout the day. While you may question how it taste, considering both kombucha and calamansi are on the sour side. But rest assured that it's not too overpowering and makes for the perfect palate cleanser.

In addition, passionfruit and classic kombucha are also amazing options to get. The latter is ideal for those who prefer the authentic fermented tea taste. But if you're always on the go and need a little boost throughout the day, the passionfruit is the one to choose.
Promoting Mental Wellness
UNIIQ has developed the This Is Me campaign to encourage mental wellbeing, extending its empowerment beyond the physical. They launched a Story in a Bottle project to encourage people to express themselves and reveal their true selves. UNIIQ, which is available on social media platforms, encourages users to share their tales, wise words, and inspirational quotes by collecting them. The messages are then written on every UNIIQ kombucha bottle, serving as a source of motivation and support for all users who are motivated by one another.

The This Is Me Campaign was created with the intention of serving as a gentle reminder to everyone to appreciate the uniqueness that shines within them. UNIIQ wishes to invite all Malaysians to join in spreading happiness and optimism to their communities by including positive phrases and quotes on every bottle.
Our Say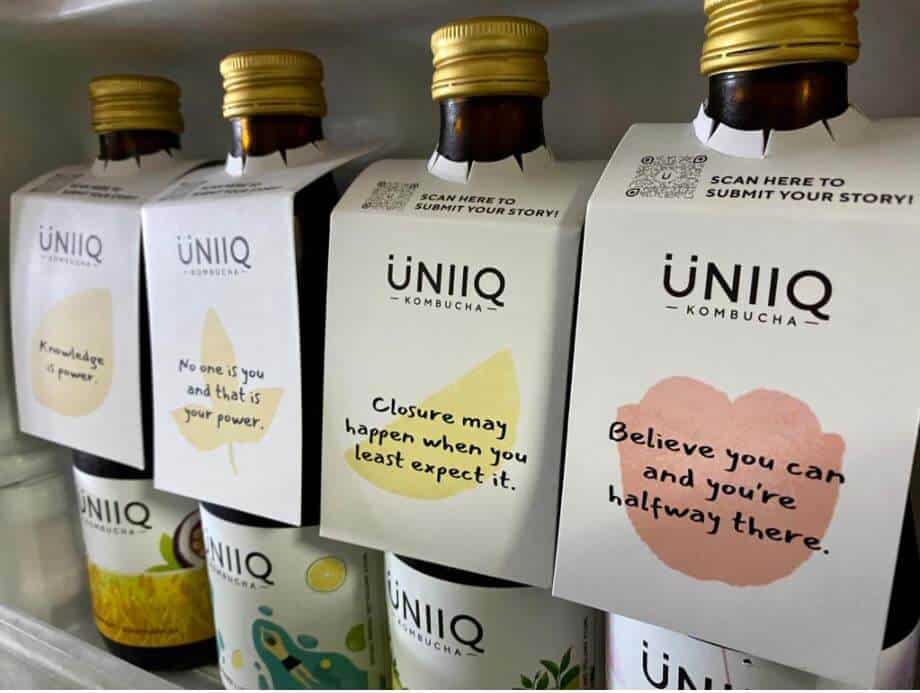 We absolutely love love love the words of affirmation found on every single bottle. Every quote was encouraging, short, and super sweet. In fact, they don't just feature encouraging words but also assuring ones. Out of all the quotes we got, "Closure may happen when you least expect it," really stood out for us. Though we can never truly understand what a person is going through, words of encouragement like these are what keep them going. And we're so glad for the added quotes that really lit up our day.
UNIIQ Collaboration With Skybi
UNIIQ has also partnered with Skybi, an online mental health platform that provides Malaysians with accessible and inexpensive mental health services. Skybi's team of licenced mental health specialists will contribute to the campaign by offering inspirational and motivating quotes for the Story in a Bottle project as part of the partnership.
Commenting on the collaboration, Ng Kai Lin, Vice President of Operations at Skybi, said, "By now, there can be no denying that there is a pressing need for increased mental healthcare and greater awareness about mental health issues in general, and that is just what we can do through this collaboration with UNIIQ. This is Me, is a campaign that looks to empower people and help people better connect with each other at a mass level, and we are happy to play our part in inspiring Malaysians."
UNIIQ's kombucha can be purchased through the brand's website and social media pages in packs of 4 bottles of assorted flavours at RM48. Starting this February, for those looking to purchase in-store, you can grab UNIIQ's kombucha at Aeon, Village Grocer, Ben's Independent Grocer, Mercato and Cold Storage. For more information, click here.