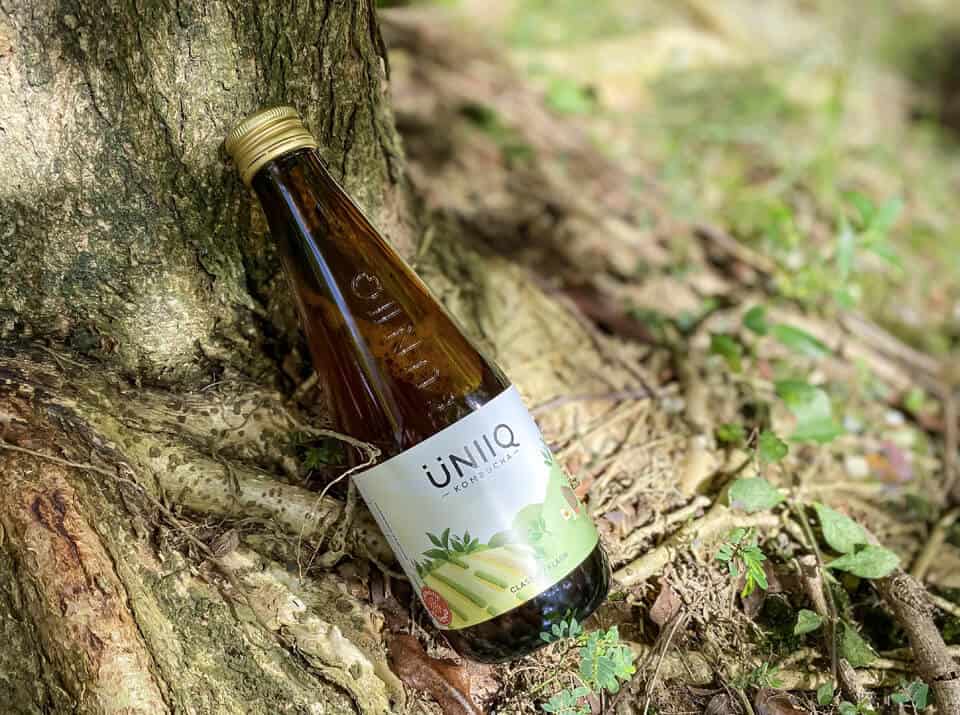 Creating the essentials as U aspires us to insist only in using 100% natural & real ingredients, with a great amount of 4,500mg of Prebiotics to guard your Gut health, strengthens immune system, and boost a good digestive system for you.

UNIIQ plays a vital part not just for your Gut health, but in the society too. Be in creating awareness to the society through Quotes Messages in every bottle, we too support the environment by sourcing natural yet organic ingredients. We hope that by promoting our brand, we could at the same time share a healthier, happier & friendlier lifestyle.
Toast to a Good Gut Health

Our vision is to bring consumers and UNIIQ Kombucha together for a healthier gut to make our bodies more efficient!
What makes us ÜNIIQ?

Only the real stuff with a great amount of 4,500mg of Prebiotics per serving, UNIIQ Kombucha uses organic tea leaves and organic ingredients. No preservatives and naturally rich with nutrients to promote a good gut health. A good gut health is the key to everything in life.
Prebiotic 4,500mg
Each bottle contains 4,500mg of prebiotics that always send cheers to your gut.

Organic and Natural Ingredients
Every sip of unique flavour is committedly produced by using organic and natural ingredients that deliver a delightful satisfaction.

No Added Preservative
No artificial preservatives are being added in the production process.

Halal Certified
Our products are in accordance with the Malaysian Halal certification scheme issued by JAKIM.
Vegan Friendly
No animal ingredients or animal-derived ingredients are being used in any part of our product creation.

MeSTI Certified
Our products are certified with "Food Safety is the Responsibility of the Industry" (MeSTI), a food safety program undertaken by the Ministry of Health in Malaysia.

Uniiq is
loved

by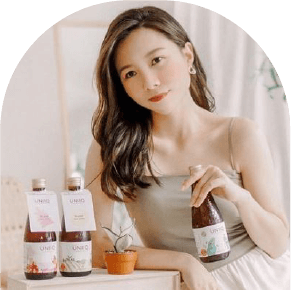 "I like the citrus hint of @uniiqkombucha. It's made with 4,500mg of food source probiotics to strengthen immune system."
@shingweilee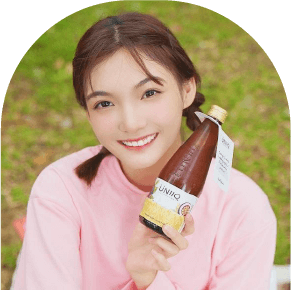 "UNIIQ kombucha is made with natural & fresh ingredients
( no preservative added) ."
@adelinewongg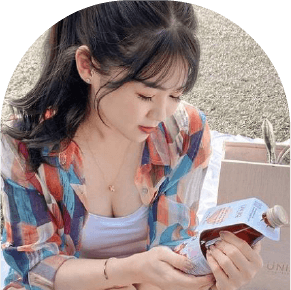 "Having a healthy mind is just as important as having a healthy body."
@chris_chan90
"It is vegan friendly, halal and meSTI certified."
@zuvia_p