UNIIQ Kombucha is proud to be the leading kombucha brand in Malaysia, offering a unique and refreshing beverage that not only delights the taste buds but also nurtures the body. With an impressive 150,000 bottles sold in a year, our commitment to providing the best kombucha in Malaysia with 4500mg prebiotics shines through. In this article, we explore the outstanding qualities of UNIIQ Kombucha and its remarkable ability to ease constipation, all while delivering a powerful dose of gut-nourishing prebiotics.
The Best Kombucha in Malaysia? Try UNIIQ!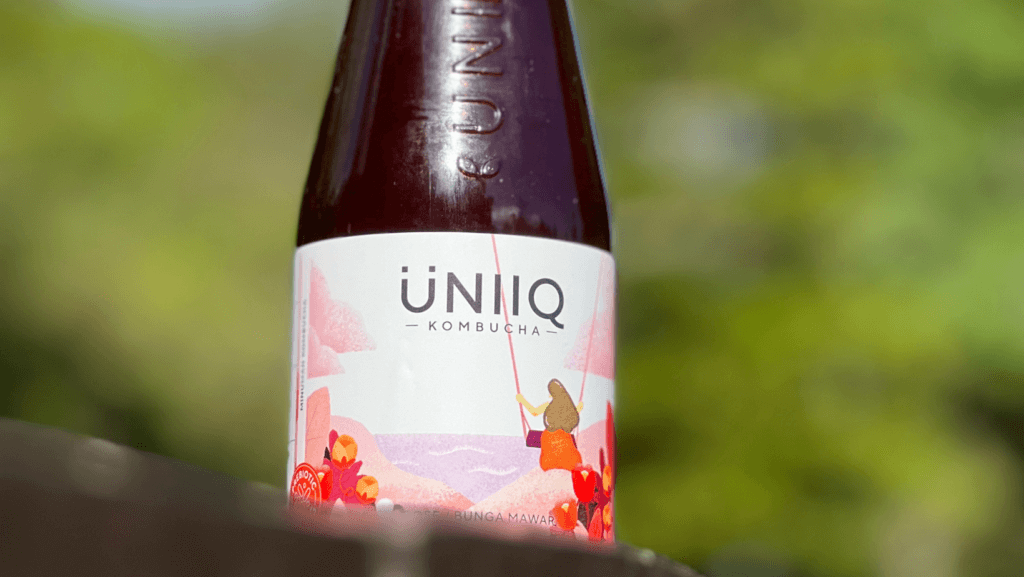 With an extraordinary record of 150,000 bottles sold in a single year, UNIIQ Kombucha has earned its reputation as the best kombucha in Malaysia. Our commitment to excellence shines through in every aspect of our production process. From selecting the finest organic ingredients to employing the gentlest brewing techniques, we ensure that each bottle of UNIIQ Kombucha delivers the utmost quality and flavor. Our customers trust us for a refreshing and healthful beverage that exceeds expectations.
UNIIQ Kombucha's 4500mg Prebiotics: Nurturing Gut Health
At UNIIQ Kombucha, we understand the vital role of gut health in overall well-being. That's why we are proud to offer kombucha infused with an impressive 4500mg of prebiotics in each bottle. Prebiotics are essential non-digestible fibers that promote the growth of beneficial gut bacteria. By nurturing a balanced gut microbiome, our kombucha helps support digestion, boost the immune system, and enhance overall gut health. Experience the power of 4500mg prebiotics in every sip of UNIIQ Kombucha.
Eases Constipation – UNIIQ Kombucha's Gentle Solution

For those seeking a natural remedy for constipation, UNIIQ Kombucha proves to be a gentle yet effective solution. The prebiotics and probiotics in our kombucha aid in smooth digestion, promoting regular bowel movements and easing constipation. Say goodbye to discomfort and embrace the soothing relief that UNIIQ Kombucha offers. With its blend of 4500mg prebiotics and beneficial probiotics, our kombucha nourishes the gut and helps maintain digestive harmony.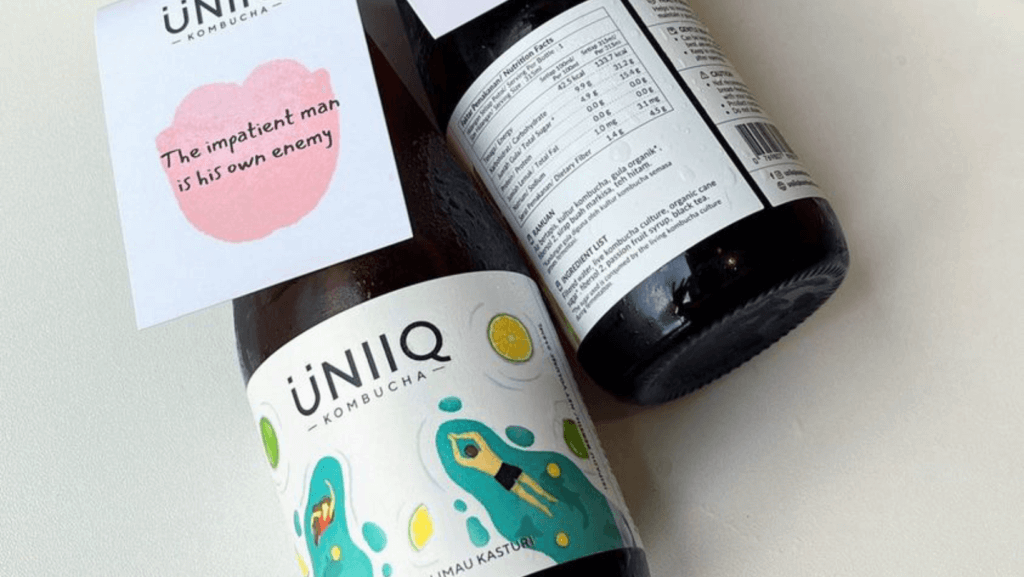 As the best kombucha in Malaysia, UNIIQ Kombucha has garnered the trust of thousands, selling an impressive 150,000 bottles in a year. We take pride in providing a delightful and healthful beverage that eases constipation and nurtures gut health with an abundant 4500mg of prebiotics. Experience the goodness of UNIIQ Kombucha and embark on a journey of flavor and wellness. Elevate your well-being with each sip of our exceptional kombucha, and join the countless enthusiasts who have made UNIIQ Kombucha their preferred choice in Malaysia.
Where to buy UNIIQ kombucha:
You can find us at these supermarkets near you! (Click here)
You can also find our kombucha online too! (Click here)